Globally, there is growing consensus that we need to take action to address food loss and waste. Approximately US$1 trillion of food is either lost or wasted annually — an amount that accounts for nearly one-third of the world's food. According to the UN Food and Agriculture Organization (FAO), ending food waste would preserve enough food to feed 2 billion people. That's more than twice the number of undernourished people in the world.1
In addition, food that is produced but not eaten ends up in landfills and creates methane, a powerful greenhouse gas. If global food waste were its own nation, it would be the world's third-largest greenhouse gas emitter behind China and the U.S.2
Consumers are also becoming increasingly concerned about companies' efforts to solve the global problem of food waste.
It's more than leftovers
When food is wasted, so are all the energy and resources that went into producing it. This includes growing, processing, packaging, cooling, storing, and transporting costs. Reducing food waste is thus one of the most important things we can do to reverse global warming.
Research conducted by Project Drawdown ranked cutting down on food waste third on their list of solutions to climate change. It represents one of the greatest opportunities for individuals, companies, and communities to help reverse global warming. At the same time it has the potential to feed more people, increase economic benefits, and preserve threatened ecosystems.
According to their research, Project Drawdown results3 show that:
If food waste were reduced by 50% by 2050, along with the adoption of a plant-rich diet, we could avoid emissions equal to 26.2 billion tons of greenhouse gases (GHGs).
---
Reducing food waste also avoids deforestation for additional farmland. This could prevent 44.4 billion tons of additional emissions.
---
Reducing food loss and waste can also help close the over 60% gap between food available today and food needed in 2050. This would go far in helping to eliminate world hunger.
---
The negative environmental effects are just part of the problem. A company's mismanagement of this issue could cause reputational damage. Both of these issues could ultimately translate into financial losses for companies.
Towards Sustainable Development Goals (SDGs)
The Sustainability Accounting Standards Board4 cites food waste as a material issue impacting food retailers' and distributors' performance. The Board recommends that companies:
Report on the strategies they have in place to manage the issue.
Show how they address environmental and social factors associated with food waste.
In setting out its SDGs, the United Nations stated:
"The 2030 Agenda for Sustainable Development, adopted by all United Nations Member States in 2015, provides a shared blueprint for peace and prosperity for people and the planet, now and into the future. At its heart are the 17 Sustainable Development Goals (SDGs), which are an urgent call for action by all countries – developed and developing – in a global partnership."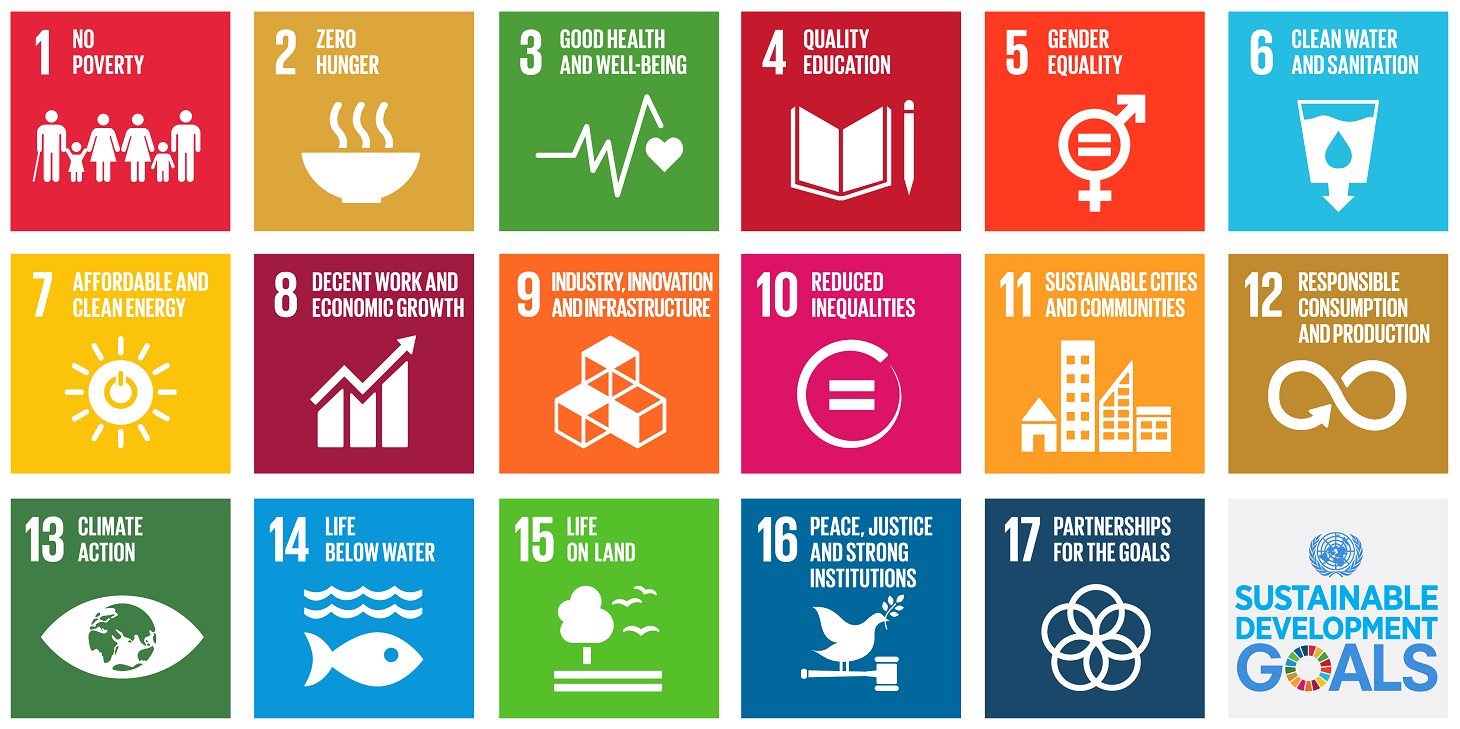 The 12th SDG seeks to "ensure sustainable consumption and production patterns." Under this goal, SDG 12.3 calls for halving per capita global food waste at the retail and consumer levels and reducing food losses, including postharvest losses, along supply chains by 2030. Here's how the world's 50 largest food companies have responded:
More than two-thirds have set targets in line with SDG 12.3
---
More than 40% are measuring their food loss and waste
---
One-third are pursuing actions at scale to reduce waste in their own operations.5
---
Reducing food loss and waste is an important strategy to help meet the UN SDGs by 2030, contribute to the Paris Agreement on climate change, and sustainably feed the planet by 2050.
Shareholders hungry for additional disclosure
Several U.S. grocery and supermarket chains, including Ahold Delhaize, Kroger, Sprout Farmers Market, Walmart, Wegmans, and Weis Markets are part of the 2030 Champions,6 a coalition launched by the United States Department of Agriculture (USDA) and the Environmental Protection Agency (EPA). It includes U.S. businesses committed to meeting a national food loss and waste reduction target of 50% by 2030. Meanwhile in Canada, eight leading companies7 committed to take measurable action to prevent and reduce food waste in their own operations by 50% by 2025 relative to a 2016 baseline. These companies include:
Food waste is a product of inefficiencies throughout the food supply chain. There are ways for everyone, from producers to distributors and consumers, to help mitigate the problem. Food retailers and distributors in particular are in a unique position to significantly address the problem. For example, they can educate consumers on the impacts of food waste. They can also sell cosmetically defective food at a discount.
All these actions can add up over time. The clock is ticking around the globe in the countdown to the United Nations' 2030 goals.
In 2018, Royal Caribbean Cruises, the second-largest cruise company in the world, agreed to make its food waste management and reduction strategies more public after a shareholder proposal was filed (and later withdrawn by the proponent) at the company's annual meeting8. In 2019, RBC GAM encountered two shareholder proposals asking companies to report on management of food waste. We evaluate such proposals on a case- by-case basis, and will generally support proposals related to enhanced disclosure in an area that represents a real risk or opportunity for the company. In the case of the two proposals RBC GAM saw this year, we determined that both warranted support as they were calling for additional disclosure on a material risk faced by our investee companies.
RBC GAM's commitment
RBC GAM and its Corporate Governance and Responsible Investment (CGRI) team are committed to understanding and evaluating this evolving issue. The CGRI team, formed in 2014, engages our investee companies on ESG-related issues and oversees all of RBC GAM's proxy voting. It also advances the integration of ESG principles into investment analysis by RBC GAM's investment teams, collaborates with like-minded investors, and engages with lawmakers or regulators. The investment teams work together with the CGRI team to understand and assess issues related to food loss and waste, as well as other ESG concerns.
Over 50% (35.5 M tonnes)
of the food produced in Canada is lost or wasted, according to Second Harvest9. This represents an enormous economic cost to businesses and society, and has a huge environmental impact. Food that ends up in landfill creates methane gas, which is 25 times more damaging to the environment than carbon dioxide.
---
32% (11.2 M tonnes)
of this lost and wasted food could be rescued to support communities across Canada.